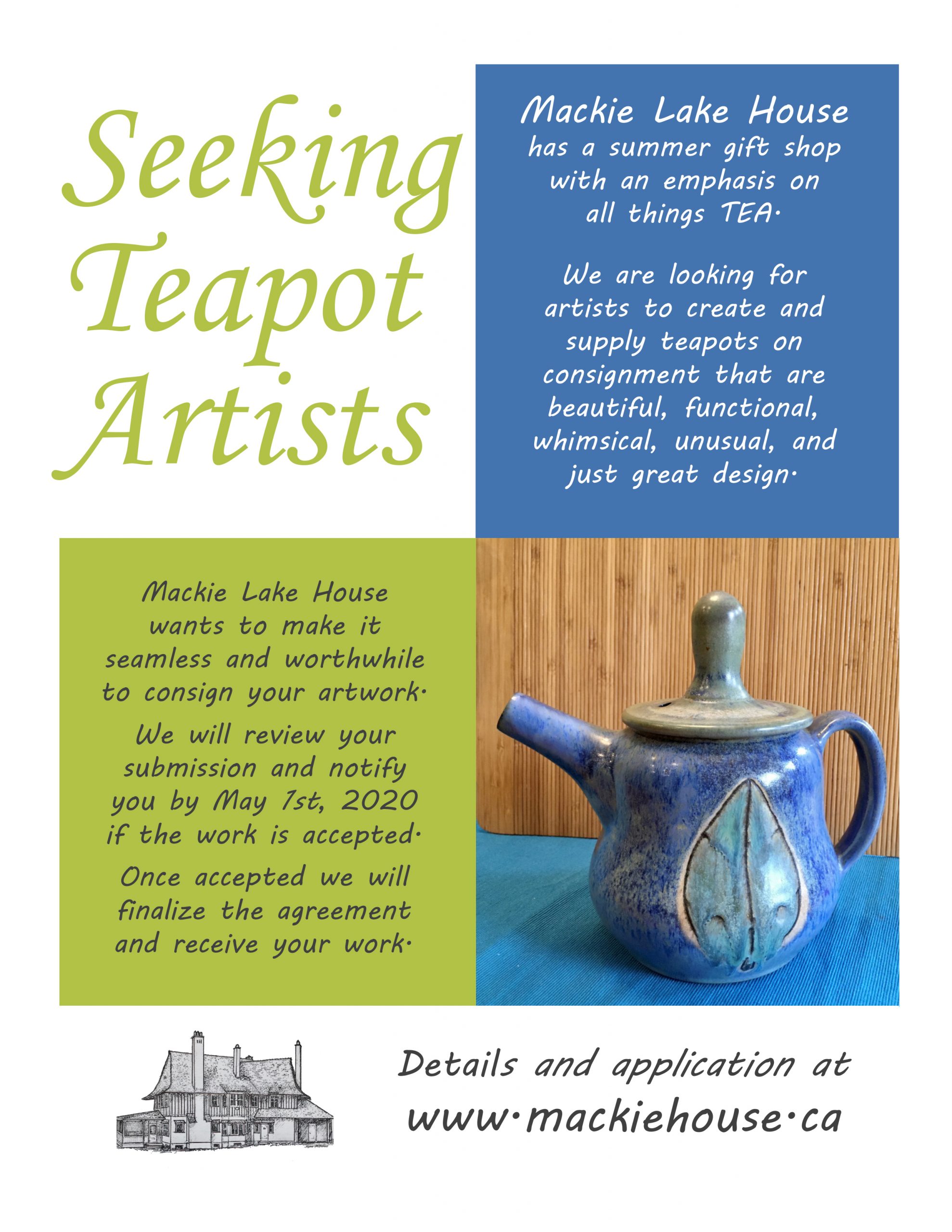 Gift Shop
The Mackie Lake House Gift shop is growing!
In tribute to Paddy Mackie's artistic talents and his support of local artisans, the Mackie Lake House Gift Shop is now featuring works by local artisans!  Handmade tea wares, linens and decor complement the events and happenings at the House.
The MLH Gift Shop is looking for unique items made by local artists and artisans. Items for consignment must be made with a high standard of craftmanship and design and should reflect the historical essence of the arts and craft heritage house; the family that lived there; and the natural history of the grounds and local area.
The following documents provide more information:
Consignment Overview and Application