Concerts at Mackie Lake House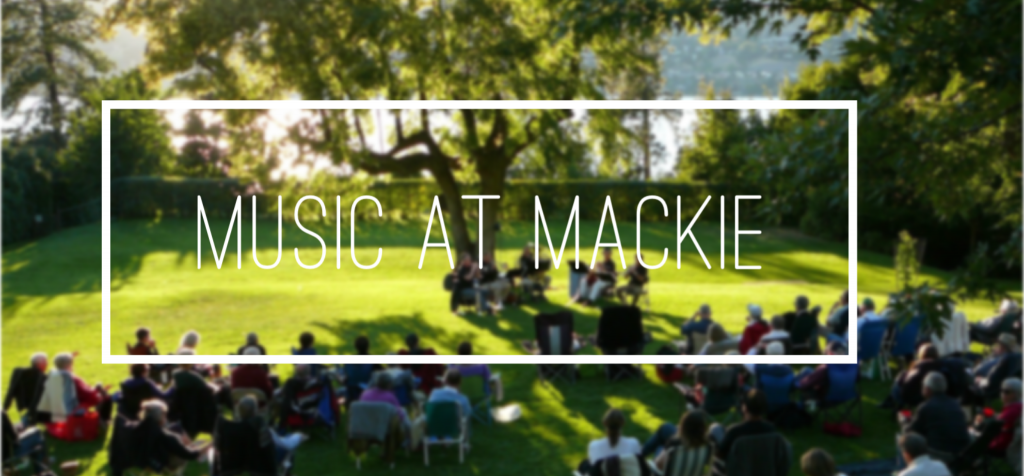 Enjoy live music and great company in one of the most beautiful outdoor concert settings the Okanagan has to offer. Pack up your favorite picnic supper and a lawn chair to enjoy live music while you dine al fresco on the lawns overlooking Kalamalka Lake at historic Mackie Lake House or if you prefer, just come listen to the music—the choice is yours! Beer and wine are available at our cash bar. You'll love this event for a summertime date night
TICKETS FOR MUSIC AT MACKIE ARE AVAILABLE AT TICKETSELLER.CA
Music at Mackie – The Summer Series: Tickets for each performance are $40 and if you purchase the series ticket package for all 6 performances we will enclose 6 free drink tickets – one for each performance!
PLEASE NOTE THAT PERFORMANCES WILL ONLY BE PROCEEDING AS LONG AS A MINIMUM OF 50 PEOPLE ARE ALLOWED!
Music at Mackie will be returning, as public health orders allow, with 6 great musical evening planned throughout the summer on select Fridays.
JUNE 18th- COD GONE WILD DUO: The energetic Celtic music from Andrew and Susan of Cod Gone Wild kicks off our summer series. This one will sell out quickly so get your tickets at ticketseller.ca
JULY 9th – AMY BISHOP: Amy is a very talented musician who competed on the Canadian talent show called "The Launch". You can see her audition for the program on YouTube
JULY 23rd – KAILEE MCGUIRE: Kailee's music is a little bit of folk, country, blues, her own twist on the classic rock tunes she grew up listening to, and her own original songs. As a young girl Kailee had much success in local music competitions and performing at local coffee shops. Kailee now performs all over the valley.
AUGUST 6th – ANDREW ALLEN: Andrew grew up in Vernon and has had fiveTop 10 hits in Canada. He has worked with Bruno, Mars, One Republik, The BareNaked Ladies, Meaghan Trainor, and Carly Rae Jepson. This will be an energetic and exciting performance!
AUGUST 20th – CABARET ON THE LAKE: Sure to drive off those lockdown blues, the local cast of Danica Block, Katie Flaherty, Heather Harker, Michael Jarzecki, Ashley Kendall, Jeannine Kuemmerle, Alex MacArthur, Emily MacArthur, Coreen Smith, and Rick Smith will have you laughing, humming along, and tapping your toes.
SEPTEMBER 10th – LEGENDARY LAKE MONSTERS – With the hope that most gathering restrictions will be lifted, we wanted to plan a break out dance party and this is the perfect band for it! The Legendary Lake Monsters are a band you just can't sit in your chair and listen to – they make you want to dance!  This Music at  Mackie evening requires that restrictions are lifted enough that we can sell 150 tickets.