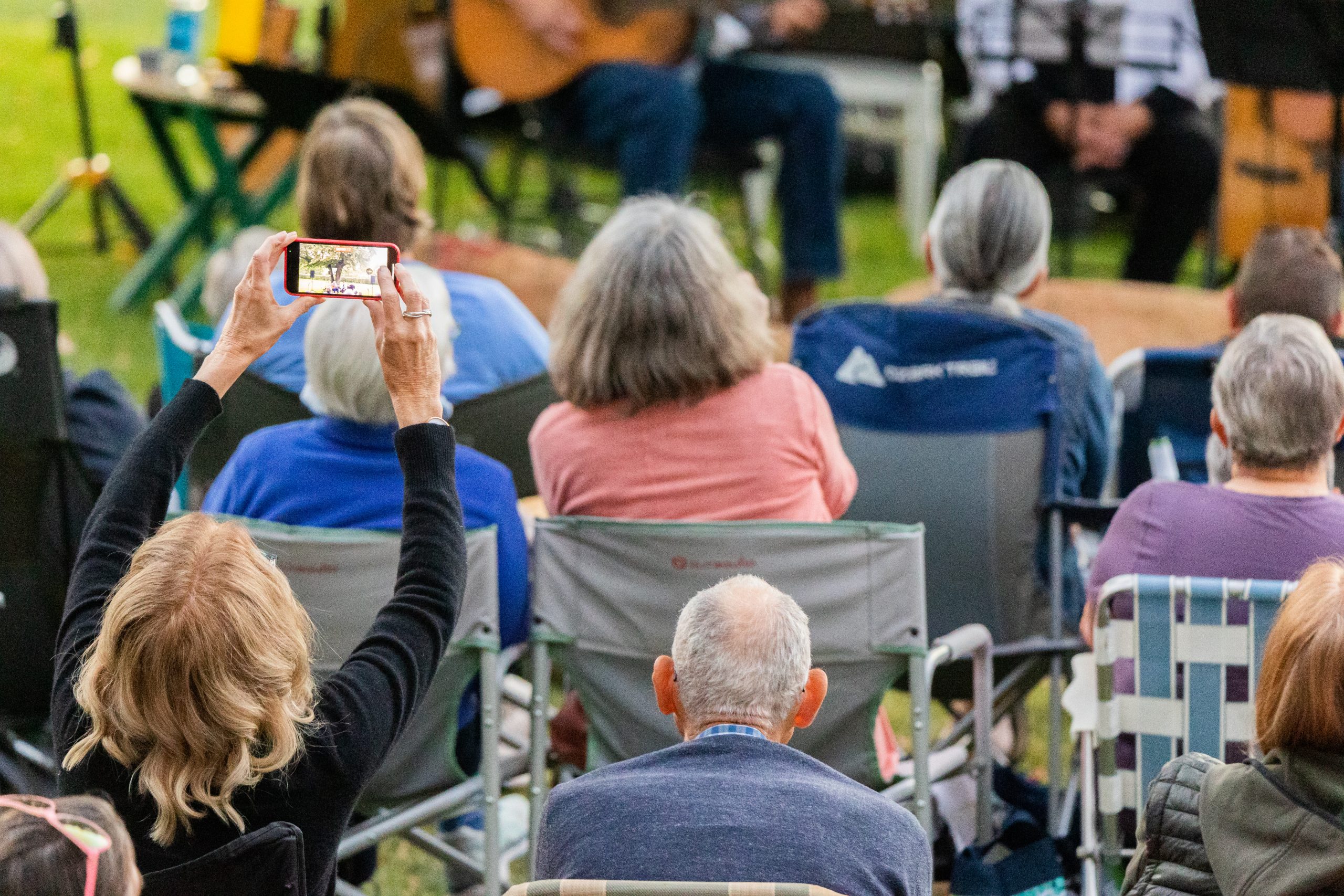 Music at Mackie
The 2023 series runs from June 30 – August 25 and we've chosen 6 amazing musical acts—from Celtic, to bluegrass, to country and rock. You're going love listening to live music on the shores of Kal Lake all summer long!
Tickets are available now!
Single tickets are $40, available only at ticketseller.ca.
You can also buy a 5-show punch pass ($175) or a 6-show punch pass ($210) – this saves you $5 per ticket and acts like a block of tickets for the show(s) of your choice. There is one name associated with a Pass, but you can otherwise use your tickets however you'd like! Bring five friends to one concert, or three different friends to three different concerts. Plan some date nights or treat yourself to the entire concert season.
Punch passes are available now, only through Mackie Lake House. Phone us at 250-545-1019, or email mackiehouse@shaw.ca. Be sure to leave your contact information and we will get your pass to you.
Good to Know:
This event is BYOC – bring your own chair! While you're at it, feel free to bring your own picnic, too. Leave the alcohol to us—we'll have a cash bar at each event, and no outside alcohol is permitted on the premises.
There is no smoking onsite at Mackie Lake House.
Doors open for each show at 6:00pm, music begins at 6:30.
The 2023 Lineup:
Clanna Morna
Show: June 30, 2023
Doors at 6:00, music starts at 6:30
Members of Clanna Morna have been arranging and performing traditional Celtic and original music for over a decade, sharing their melodic arrangements and stories both locally and internationally. With the combination of traditional instruments featuring strong melodic leads, rhythmic guitar accompaniment and foot percussion, the band covers a wide swath of musical ground.
Website: https://clannamorna.ca/
Listen here: https://youtu.be/8tzReZoEhMo
Amy Bishop
Show: July 7, 2023
Doors at 6:00, music starts at 6:30
Amy Bishop's voice is a combination of smooth pavement and rough gravel, with the ability to charm listeners with her sweet tones; yet stun audiences by hitting any high note. Amy has an instinctive ability to craft stories into song and deliver them with sincerity and passion, all qualities that make her an undeniable Canadian talent.
Website: https://www.amybishopmusic.ca/
Listen here: https://youtu.be/41OJUNySulg
Under the Rocks
Show: July 28, 2023
Doors at 6:00, music starts at 6:30
Under the Rocks is one of Canada's premier emerging bluegrass acts. They've become known for having more fun onstage than was previously thought possible! Featuring upright bass, acoustic guitar, fiddle and banjo/mandolin the band makes a big sound that tips its cap to traditional American bluegrass, while incorporating fiddle and singer-songwriter music intentionally put together with clever, progressive song arrangements and jaw-dropping instrumental breaks.
Website: https://www.undertherocksband.com/
Listen here: https://youtu.be/KxhAPqrck3U
Cole Bradley
Show: August 11, 2023
Doors at 6:00, music starts at 6:30
Country singer/songwriter Cole Bradley is making major inroads in the North American music scene. Cole's songs are upbeat, positive and full of life. His unique vocals and his edgy country sound make his music fresh and original. Whether he is belting out a rowdy party anthem or a heartfelt ballad, he is able to captivate fans of all ages with his sense of humor, warmth and honest songwriting.
Website: https://playitcole.com/
Listen here: https://youtu.be/XPwZOb1fWGs
Laurie Kerr and Bobby Cameron
Show: August 18, 2023
Doors at 6:00, music starts at 6:30
Known for her powerful voice and soulful delivery, Laurie Kerr writes songs that move people. She describes her brand of Americana as "somewhere between Bonnie Raitt and Tom Petty," and says her influences come from all over the place. "I like songs that say something…and melodies that pull me in."
Bobby Cameron toured North America with Long John Baldry, and has also shared the stage with Chris De Burg, Colin James, Lee Roy Parnell, Burton Cummings, Big Sugar, Loverboy, April Wine, The Kentucky Headhunters, and—on one surprising occasion—with members of The Rolling Stones.
Listen here: https://www.reverbnation.com/lauriekerr
Josh + Bex
Show: August 25, 2023
Doors at 6:00, music starts at 6:30
Josh + Bex are a Canadian Dream Folk duo from the Okanagan Valley of BC. Their spellbinding harmonies and honed yet rustic sound, meet at the intersection of hope and sorrow – giving space to let their songs explore light, love, pain, connection and the wondrous realm of the human experience.
Website: https://joshandbexmusic.com/
Listen here: https://youtu.be/otnvuh4CLLU